Crowdfunding Evolves
Are Kickstarter or Indiegogo always the best crowdfunding options? What if you get rejected by Kickstarter for being out of line with its acceptable projects, like what happened to Lockitron's 2012 project? Or what if you think paying a 5% fee to Kickstarter for a successful project is not worth the value the platform adds, when you consider that you are the one building and leveraging your network to drive traffic to your crowdfunding campaign and that Kickstarter is growing ever more crowded with new projects? Self-crowdfunding–where companies host their own crowdfunding campaigns and find their own crowd–is emerging as a viable alternative to more established platforms.
Lockitron "Rolls its Own"
Lockitron has a really cool internet-connected doorlock designed to work with smartphones. After Kickstarter rejected its project, Lockitron's clever team developed its own crowdfunding site in Ruby on Rails. Through their homemade platform, Lockitron raised over $2.2 MM last October, much of that in a matter of days thanks to strong coverage in the tech press. Locktron then generously made its source code available on GitHub with a link from Selfstarter.us. Why did they do this? As Lockitron states, "Hardware startups are less welcome on Kickstarter than they were 6 months ago. We needed to roll our own kickstarter, so we did. Other hardware startups probably will too, so we made it easier for them by open sourcing our way of doing it."
Following Lockitron's Lead
Now, any company that wants to launch crowdfunding for its own product(s) has an open-source platform on which to do so. Besides Lockitron, AdBlock, Protos, and Soylent have all launched self-crowdfunding on their sites.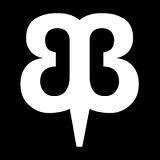 Betabrand, a San Francisco apparel manufacturer, takes the crowdfunding model one step further. A company built from the ground up for building a social media brand, Betabrand leverages its following in its Think Tank, where it promotes self-hosted crowdfunding apparel ideas to an engaged, preexisting audience. In this way, Betabrand tests whether or not prospective product prototypes will become parts of the full-time catalog. It's a clever way to mitigate the inventory investment risk of new product introductions while engaging their customers in the process. Furthermore, Betabrand integrates crowdfunding with the other shopping experiences on its site by storing crowdfunding purchases in the standard shopping cart checkout process. It's not clear if the technology platform Betabrand is using to support self-crowdfunding is commercially available or proprietary.
The key for all self-crowdfunding companies is clearly having that audience or some other way of driving traffic to the crowdfunding campaign landing page. Remember, crowdfunding starts with "crowd." The Soma and GoldieBlox examples we have detailed previously illustrate this point clearly.
Latest Self-Crowdfunding Tools
Since Lockitron released its code to GitHub, Crowdtilt took the ball and ran with it by launching Crowdhoster earlier this year. This will help the vast majority of entrepreneurs who are unfamiliar with releasing and manipulating Ruby on Rails code in the Heroku environment. Think of Crowdhoster as a WordPress-esque self-crowdfunding platform, which uses Lockitron's original code its starting point. Crowdhoster is still in invite-only mode. I applied for an invite yesterday and still have yet to receive one.
Aside from the Selfstarter.us code, other folks are enabling self-crowdfunding atop the WordPress platform. There is the IgnitionDeck ($79 to $299) crowdfunding platform and Astoundify's Fundify theme ($60). Evaluating these tools is a whole separate blog post (which perhaps I will have the opportunity to do someday soon).
Pros
Control over timeframes. Lockitron is STILL taking pre-orders, allowing them to batch their delivery dates with their production runs. Perhaps they will do this indefinitely.
Control over when to charge backers–Lockitron is not triggering Amazon Payments until the product is ready to ship, not when the 30-day deadline is up. This is, of course, optional, depending on your cash position and where you are in the company lifecycle.
No 5% Kickstarter Fees (though you still have to pay your payment provider)
You own your backers' email addresses, not Kickstarter, allowing you to reach out to them on your own terms in the future
Cons
Kickstarter does provide a promotional bounce if your make their front page due to early funding success success; by self-crowdfunding you will miss this
By not leveraging the Kickstarter or Indiegogo brand name, customers may perceive your site to be fraudulent or otherwise lack credibility
The platforms may not have all of the out-of-the-box email updates, authentication, administration, analytics, and project management code.
No embedding capability that I can tell–making it an opportunity for a developer!
One last note: a fellow Miami startup we are friendly with is considering the self-crowdfunding route for a product manufactured right here in South Florida. I hope to report back with an inside look at its progress if and when the time is right.